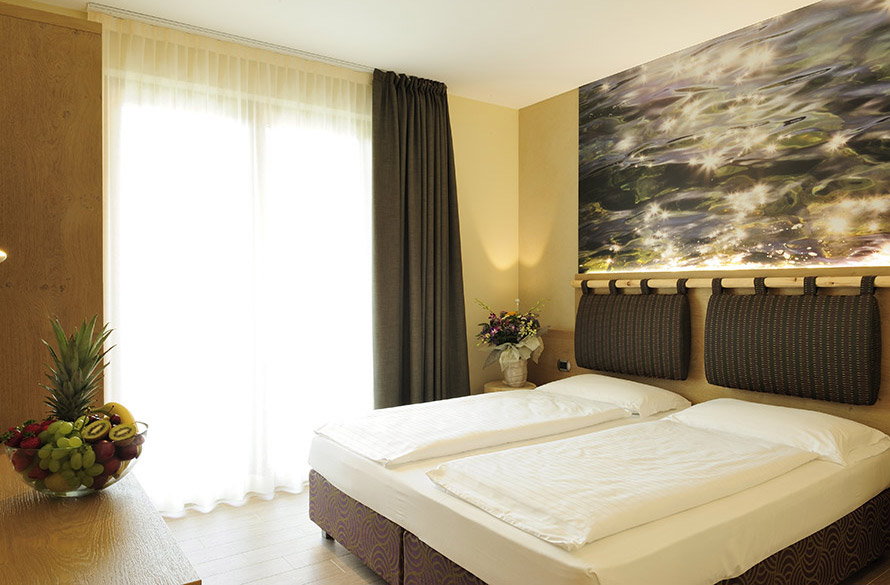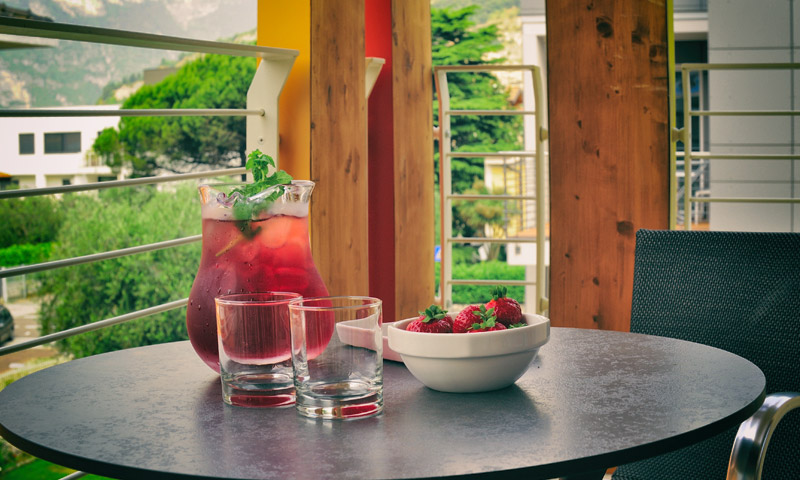 Relax, light, natural harmony and... All the comforts that you will be looking for during your holiday can be found in our rooms.

Our rooms
Our wooden furnishings, typical of the Trentino-Alto Adige region, help to make the atmosphere of our rooms warmer and even more relaxing.
All our rooms are sound-proofed and have a large balcony or terrace: furthermore, the use of hypoallergenic mattresses and pillows make them ideal for guests who have particular needs.
One room has all the facilities necessary to host any wheelchair bound clients.

At your disposal:

LCD Satellite TV

Safe

Hairdryer

Free Wi-Fi
How the room's microclimate works

Our natural cooling system works on cold water from our underground aquifer.
We also have a machine on the roof of our building that takes the air from outside our building, filters it, brings it to the right amount of humidity, refreshes it and sends it to the rooms, as it goes it passes the cold water thus creating the perfect temperature. This way the air is always slowly changing, there aren't any draughts or noises.
Some of the air then gets sent back outside while some gets mixed in with the new air to start the cycle all over again.
The system is slightly slower when it comes to cooling and doesn't feel very strong compared to normal air conditioning but it's much healthier for our bodies; instead of having very low temperatures inside the hotel it optimizes it's microclimate giving the air the right amount of moisture and not creating a big difference in temperature between outside and inside which is not very healthy. The cooling system has sensors on the windows, so that if opened, stops the system, as it would otherwise be working fruitlessly, expending unnecessary amounts of energy and adding to the air pollution.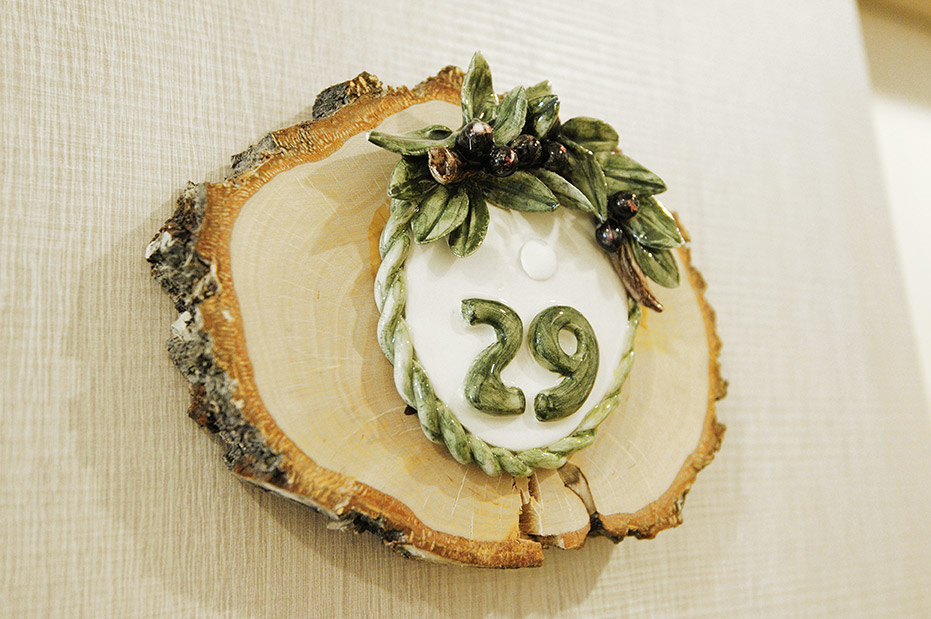 "
The home automation system automatically checks the inside climate, guaranteeing a healthy balance between humidity and temperature and therefore giving our guests a healthier environment. In the summer the shutters in the rooms are automatically linked to the use of the key card, so that when you get back you'll find your room wonderfully fresh.
All of our systems have been thought out as to give you the same quality of life you are used to at home but with less pollution and usage of water."